Along with the New Year, the Minnesota Association of Library Friends welcomed three new directors to its governing board. We're pleased to introduce them to you, one at a time. Next up: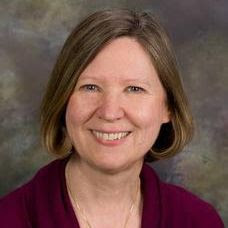 Mary Jo Wimmer is founder of Trillium Leadership Development. Since founding the firm in 1992, Wimmer has coached dozens of not-for-profits, businesses and civic bodies across rural Minnesota toward actualizing their mission statements and achieving full organizational potential. Her core competencies include teamwork cultivation, leadership training, training on workplace conflict, and assisting organizations with intercultural competency development. 

In addition to her own practice, Wimmer is a senior trainer for the Blandin Foundation's leadership programs and a Forum Discussion Leader for the Anderson Center for Leadership and Management. She has recently written a book on training. Among other volunteer commitments, Wimmer manages the bookstore for the Friends of the Grand Rapids Area Library. She has served in that capacity since 2008.

Interested in learning more about a potential leadership role with MALF? Email us any time at info@mnlibraryfriends.org.